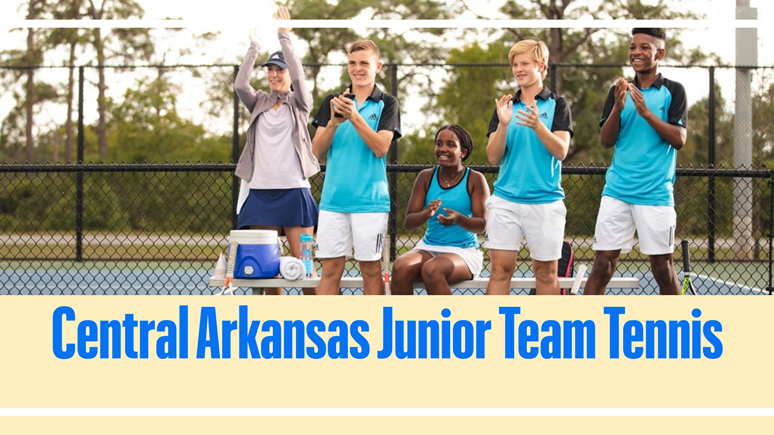 Welcome to the Central Arkansas (Little Rock) Junior Team Tennis League Page!
Here you will find the most up-to-date information about our program, registration information, schedule updates, and much more. USTA Junior Team Tennis brings together boys and girls, ages 5 to 18, to play singles, doubles, and mixed doubles against other coed teams in our area!
Local League Coordinator:
Jared Compton
juniortennis@arktennis.com
501-227-7611
2023 Fall Program Details
Junior Team Tennis league for kids 5-18 years old
League Fee: $30* (does not include TennisLink Processing Fee)
*Also needed: USTA Junior Membership (Junior Memberships are FREE)
Junior Team Tennis League Formats
The Central Arkansas League offers two separate but distinct program tracks:
Arkansas Junior Team Tennis is designed to introduce kids to team competition in a setting that focuses on play opportunities, developing skills, and FUN. Teams in this program have the opportunity to compete at the annual State Championship event but do not advance beyond that. Teams are gender-neutral and require a minimum of 3 players. Beginner and Intermediate divisions only.
Southern Junior Team Tennis is designed to allow advancement from local competition to State and Sectional events for 10 and under, 12 and under, 14 and under, and 18 and under divisions. Teams are co-ed and require a minimum of 3 boys and 3 girls. Intermediate and Advanced divisions only. Click here to learn more!