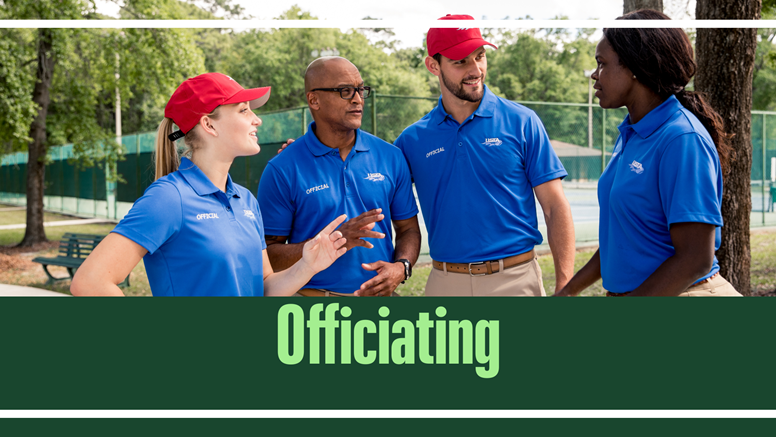 Give back and help grow the game of tennis through Officiating. Officials play an integral role at tournaments at all levels from local community events to professional events by ensuring fair play and sportsmanship. They serve as a Roving Umpire, Line Umpire, Referee or Chief Umpire. Give back to the game of tennis by becoming a USTA Certified Official! Visit the USTA official website by clicking here to learn more!
Below are the steps to get certified as a USTA Official:
USTA Southern Officials Committee Chairman:
Donna Mille-Williams (click here for e-mail)
USTA Arkansas:
Doug Ogilvie (click here for e-mail)
USTA Officiating Uniform:
Click here for the USTA Officiating uniform guide and the link to order the uniform items.
Friend at Court:
The book of rules and regulations under which tennis is played in the United States. It is recommended reading for players, parents, coaches, teachers, tournament directors, league officials and anyone who wants a finer understanding of the game
Click here to view the 2023 "Friend at Court" online or click here to purchase a copy from the USTA Store, or call our office at (501) 227-7611.
For information or questions about becoming an official, please click here.