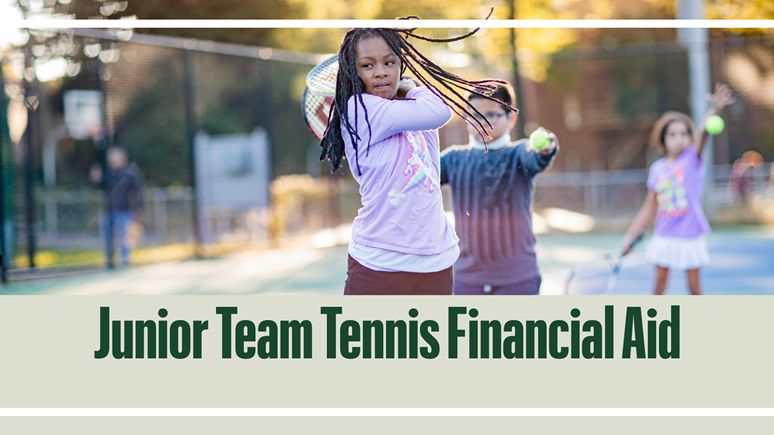 Junior Team Tennis Financial Aid Criteria
Family income less than $50,000 gross with one dependent, $10,000 increase in family Income for each dependent (excluding spouse) thereafter. Maximum $132.00 financial aid available per family, but no more than $66.00 per application.

Each player must play a minimum of 2 team matches during the local season.

Upon approval, the player will receive:

Up to $55.00. This will apply to players that have a current USTA Junior Membership (these are FREE; click here to get one). The funds will cover the costs of the local Junior Team Tennis program fee.

Any request for financial aid to cover the entry fee of the Junior Team Tennis State Championship event in July/August should be made to Jared Compton at his email address.

All financial aid requests must be accompanied by the first two pages of the family's tax return.

All criteria must be completed before grant funds are approved.
Financial aid funds will be awarded on a first come, first-serve basis. If discounts are present, scholarships will cover up to the amount of the total cost of the program minus the discount. Click here to view the form!